DMI Finance accelerates partnerships and collaborations in the Fintech ecosystem using Quickwork
DMI Finance is a non-banking financial company (NBFC) providing credit-based solutions to corporate borrowers across India. Their core business focuses on areas including corporate lending, housing finance, digital consumer, and MSME finance and asset management. The company's vision is to be the leading long-term credit business in India using technology, creativity, and innovative partnerships to bridge the credit gap.
Integrations used
Customer Challenge
DMI Finance, as a lending company, has a partner network that is growing at a rapid rate. It was important for the company to connect and collaborate seamlessly with partners to establish successful partnerships. However, collaborating with their partners in the Fintech ecosystem was posing a significant challenge. The company's partners used non-conventional systems where each system had very particular and varied needs. So offering bespoke integrations in-house on a partner-by-partner basis was time-consuming, tedious, and costly.

Hence, the DMI team needed to find a way to help them grow their partner network and streamline collaboration without committing many technical and business resources.
Solution
DMI Finance realized that providing an API (application programming interface) for its services could be an alternative to developing bespoke integrations for different systems. Hence, the company decided to look for a platform that could help them with integrations and build APIs for its services.

DMI Finance chose Quickwork to build its core and microservices APIs because its drag-drop user interface allows business users to operate with no integration knowledge. Furthermore, the DMI team leveraged Quickwork's API Management capability to share the APIs with its partner network. They used API Collections, Access Policies, client profiles, and analytics with granular security so that they could share the APIs with their partners, vendors, or even consumed internally with complete confidentiality.

DMI created a collection of core APIs for basic banking operations such as collecting EMIs, getting account details, and getting NOC using Quickwork API management. Moreover, the team also designed internal APIs to simplify their loan origination procedure. Similarly, they also created statement APIs that generate a statement of account by collating information from Salesforce and other internal systems.

With the Quickwork, DMI Finance is now able to accelerate its integration and API development requirements at scale and has built a thriving partner network in the Fintech ecosystem.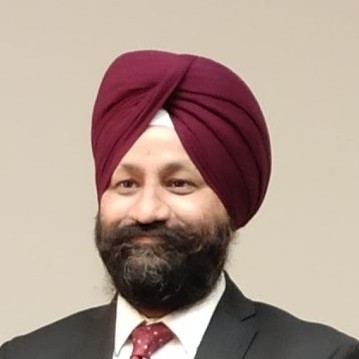 Gurmeet Singh
Founder & CEO
GMoney
At GMoney, we trust and rely on Quickwork for all API integrations, required by both our B2B and B2C businesses. All GMoney workflows built on Quickwork are working flawlessly and scaling well with us as we grow our business.