GMoney processes 0% interest loans to the healthcare and lifestyle sector using Quickwork
GMoney is a lending Fintech company that focuses on providing 0% interest loans to the healthcare and lifestyle sector. Their aim is to make quality healthcare facilities affordable across India. Moreover, the company has filed for a patent for its Receivable Financing platform for SMEs (B2B), which will help the SMEs unlock their receivables to grow their business.
Integrations used
Customer Challenge
GMoney wanted to expand its financial product suite by creating a B2B and a B2C product at a large scale and high execution speed. However, they didn't want to invest in a large engineering team to build these financial products.

The company used Salesforce as their centralized storage system with other third-party services like a standard database, KYC (Know your customer) services, Banking APIs, and e-signing services to build its products. While Salesforce does offer direct integration with many third-party applications & services, many other applications and services required by GMoney did not have direct integration with Salesforce. Additionally, GMoney did not have a dedicated in-house team to build these integrations.

The GMoney team recognized this problem and decided to look for a solution that would help them overcome their third-party integration challenges and help them expedite the process of building financial products.
Solution
The GMoney team realized that it needs a simple, robust, and user-friendly platform to assist its' engineering team in establishing integrations with Salesforce and help them build financial products faster. The company then decided to turn to Quickwork to solve its' challenges.

GMoney, with the help of the Quickwork platform, was able to integrate Salesforce with MySQL database and third-party services like Leegality, and Karza. They used the MySQL database for data storage, Leegality for document eSigning and eStamping, and Karza for KYC verification. Furthermore, they also integrated ICICI Bank's APIs to transfer and disburse the amount into the borrower's account. The GMoney team also used a couple of universal connectors like JSON Parser, Logger, and HTTP available on the Quickwork platform.

With the Salesforce integration problem solved, GMoney started building different journeys on Quickwork. They automated their complete B2B and B2C lending process by leveraging Quickwork's API management that helped them integrate and share APIs with their respective stakeholders involved in the lending process. Moreover, GMoney automated the KYC process required when applying for a loan using Karzaa APIs, which enabled them to enrich and verify the patients' Aadhar and PAN details. They also performed an additional batch processing activity of migrating data amongst multiple Salesforce entities using the Quickwork platform.

Altogether, the GMoney team was thrilled and amazed to use the Quickwork platform as they could build high-quality financial products at scale with great ease. The Quickwork platform helped the company save thousands of dollars, countless engineering development hours, and launch its' products quickly.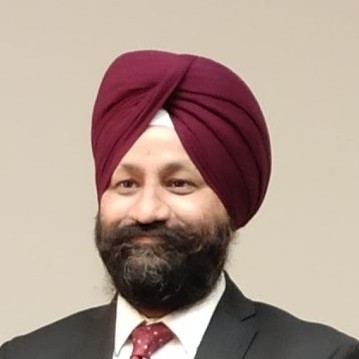 Gurmeet Singh
Founder & CEO
GMoney
At GMoney, we trust and rely on Quickwork for all API integrations, required by both our B2B and B2C businesses. All GMoney workflows built on Quickwork are working flawlessly and scaling well with us as we grow our business.