Axis Bank turbocharges its sales process by logging sales visit data in real-time using Quickwork.
Axis Bank is the third-largest private bank in India. They have a significant presence across the country with 4,594 national branches (including extension desks), 11,333 ATMs, and 5,710 cash recycling machines. The bank provides financial services to different customer categories like large and medium-sized corporates, SMEs, MSMEs, and retail businesses. Their vision is to be the most preferred financial solution provider delivering exceptional customer service through intelligence, knowledgeable employees, and innovative technology.
Integrations used
Customer Challenge
Axis Bank has a massive field sales team that is responsible for its business growth. However, managing and tracking the activities of such a team was very tedious and complicated for the management. The bank used spreadsheets extensively to track daily sales representatives' activities, such as sending emails, prospecting new leads, attending meetings, and writing meeting notes.

Furthermore, the Axis Bank management team could not track the status of leads assigned to their field representatives and had no visibility if a sales representative visited the lead given, the time of their visit, and completed sales visits. Moreover, the management team was also required to assess the performance of their team, which would help them identify and incentivize the top performers.

Ultimately, the Axis Bank management team knew they needed more than spreadsheets to manage their sales-related information. The team was looking for a solution to help them capture sales-related data effortlessly in real-time while ensuring proper data management.
Solution
Axis Bank wanted a comprehensive solution to help their management team and field sales representatives to manage their tasks effectively. They decided to use the Quickwork platform to orchestrate their sales outreach process with secure data storage and management.

With Quickwork, the team at Axis Bank was able to integrate applications such as WhatsApp, MySQL database for retrieving and storing transactional sales representative information, and a PDF generator. They also used the Globalscape file transfer service to send sales visit data to Axis Bank servers for importing data into their analytical and data warehouse systems.

WhatsApp acted as the frontend for the field sales representatives and the Axis Bank management team. The WhatsApp channel enabled the field salesperson to log and view their daily sales visits with location and provided complete visibility about the field representatives' daily sales visit related activities to the management team. Also, the sales managers could assign new customer visits to the sales team reporting to them.

On the whole, the Axis Bank team could now implement a user-friendly solution using the Quickwork platform, which helped them manage and communicate with their field sales employees effectively in real-time.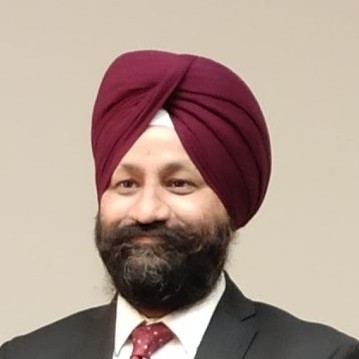 Gurmeet Singh
Founder & CEO
GMoney
At GMoney, we trust and rely on Quickwork for all API integrations, required by both our B2B and B2C businesses. All GMoney workflows built on Quickwork are working flawlessly and scaling well with us as we grow our business.