Svatantra Microfin ensures timely hospitalization for its policyholders in rural areas using Quickwork
Svatantra Microfin is a mid-size microfinance company that primarily helps rural women become economically independent by providing financial and non-financial solutions. They embrace technological advancements to bank the unbanked. Their vision is to encourage entrepreneurial spirit by giving differential banking solutions and promoting the financial inclusion of rural women in India. Svatantra Microfin, headquartered in Mumbai, India, has 13,28,336 active clients to which they have disbursed a loan amount worth $106.59 million.
Integrations used
Customer Challenge
Svatantra Microfin has a wide range of problems in managing communication amongst its entities.

Apart from its core loan products, the company also offers a unique mediclaim product called Svatantra Grameen Care tied up with an insurance provider. A customer typically reaches out to a Svatantra Field Officer (SFO) who helps them identify the appropriate hospital in coordination with the insurance provider and the medical representative.

However, the coordination between multiple entities had issues such as missing critical insurance-related information (policy booking number, start date & end date), back and forth communication between the entities, and individual patient case discussions. Therefore, the Svatantra management team wanted a solution that would simplify the coordination between the various entities, provide them complete visibility of any customer's requests, and ensure that the customer gets the right hospital for speedy admission.
Solution
The Svatantra team decided to use the Quickwork platform to orchestrate a solution that would help them streamline the communication between SFO, the medical representative, and the insurance company.

The company integrated its core infrastructure components such as on-prem MySQL databases for extracting and storing policy information and leveraged Quickwork's API Management to integrate and share APIs with their respective coordinators. Furthermore, they used Amazon Rekognition to extract identifiable information from images uploaded by the policyholders.

Svatantra created a collection of journeys by integrating these applications to quickly process new requests for hospitalization initiated by the SFO while ensuring all other entities stayed in sync. Furthermore, OCR integration such as Amazon Rekognition helped process claims faster, where the entities involved didn't have to feed identity information to the system by typing each parameter manually. Finally, to ensure the closure of open cases, the involved members were notified through various mediums to take appropriate action against the individual request, which led to adhering to the SLA standards institutionalized by Svatantra.

After choosing the Quickwork platform, Svatantra streamlined the communication between the involved members to offer the best possible service to their policyholders.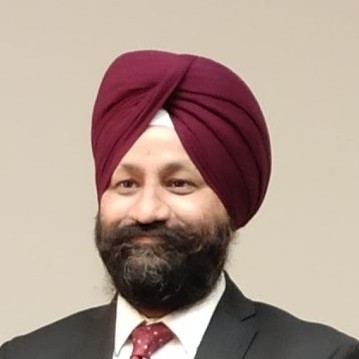 Gurmeet Singh
Founder & CEO
GMoney
At GMoney, we trust and rely on Quickwork for all API integrations, required by both our B2B and B2C businesses. All GMoney workflows built on Quickwork are working flawlessly and scaling well with us as we grow our business.