Bidco Africa streamlines communication and engagement with distributors using Quickwork
Bidco Africa is one of East Africa's leading FMCG manufacturers with over 50 brands spread across product lines such as edible oils, fats, margarine, detergents, personal care products, food, and beverages. Their vision is to grow steadily and capture the African market as the leading manufacturer for FMCG by the year 2030.
Integrations used
Customer Challenge
Bidco Africa believes it has built its growth trajectory over the years in a strategic route to market through its extensive distributor network. It uses a centralized information management system to store all the information about its products, distributor records, payments, and invoices to enable its distributor ecosystem. Sharing and exchanging information with the distributors across the African continent required a massive team to handle queries over email and phone, have manual follow-ups for payments from the distributors, and provide real-time access to information. The company was looking for a solution that provides a secure and interactive channel to engage and communicate with its distributor network in real-time.
Solution
Bidco Africa decided to turn to Quickwork and solve this problem by integrating its information management system with a messaging channel.

Bidco Africa chose to adopt WhatsApp as their preferred communication channel since it is one of the leading messaging applications globally and very popular in Africa. Furthermore, the company integrated WhatsApp with Google Dialogflow ES Natural Language Processing (NLP) and on-premise SAP Hana In-Memory database.

The WhatsApp messaging channel acts as the frontend interface for the distributors. They can query information regarding their purchase history, due payments, current turnover, offers available for various products, and a lot more in natural language. Moreover, it enabled the distributors to get rich insights using the universal connectors provided by Quickwork to generate charts and reports delivered straight to the distributor on their registered WhatsApp number.

Finally, Bidco Africa uses this channel to drive distributor engagement and reduce their efforts in responding to every query raised by the distributors manually, which allowed their team to focus on high-value work.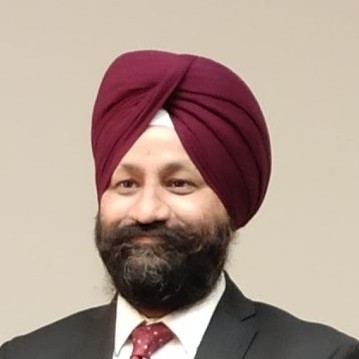 Gurmeet Singh
Founder & CEO
GMoney
At GMoney, we trust and rely on Quickwork for all API integrations, required by both our B2B and B2C businesses. All GMoney workflows built on Quickwork are working flawlessly and scaling well with us as we grow our business.