FlexiLoans accelerates integration at scale by orchestrating communication among hundreds of microservices using Quickwork
FlexiLoans is a Fintech company that focuses on solving the accessibility of funds to small- and medium- sized businesses. They leverage technology to eliminate challenges encountered during the lending process. FlexiLoans, headquartered in Mumbai, has distributed over 10,000 loans and provides services across thousands of cities in India. Their vision is to offer loans in a single click.
Integrations used
Customer Challenge
The concern of FlexiLoans was to reduce the number of rejections for loan applications applied by small- and medium- sized enterprises. To address this, FlexiLoans developed a wide range of products and services internally and in collaboration with their co-lending partners to cater to the tremendous untapped demand in this sector. However, with multiple technologies and various independent services, FlexiLoans found it challenging to manage and orchestrate the intercommunication between them. With each product requiring a different set of services to be combined, FlexiLoans soon realized it would need a platform to enable its product and engineering team to launch solutions quickly and ultimately scale them.
Solution
FlexiLoans needed a platform to access hundreds of in-house services and a few third-party integrations to build financial products at scale. At first, their product and engineering team began with integrating a few internal microservices using Quickwork's universal connectors. The team was amazed by the speed at which they could orchestrate their processes and develop the financial products that the company required. They soon realized that Quickwork was well suited for businesses and IT users to collaborate and deliver the results expected from the teams.

Subsequently, FlexiLoans used lead capturing services such as Typeform, Facebook Ad Leads, and others to automate the entire lending cycle from lead origination to loan disbursal. Furthermore, the company started leveraging Quickwork to build a more extensive library of integrations with applications such as Amazon SQS, Amazon EventBridge, Universal HTTP Connector, etc. to develop financial products that operate and respond in real-time.

After choosing the Quickwork platform, FlexiLoans has built hundreds of Journeys across multiple applications to orchestrate integration amongst their services.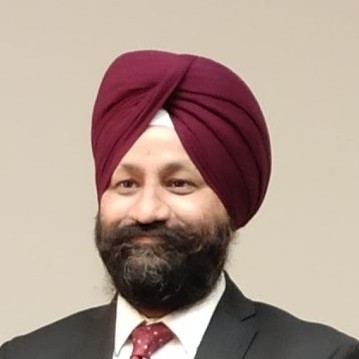 Gurmeet Singh
Founder & CEO
GMoney
At GMoney, we trust and rely on Quickwork for all API integrations, required by both our B2B and B2C businesses. All GMoney workflows built on Quickwork are working flawlessly and scaling well with us as we grow our business.